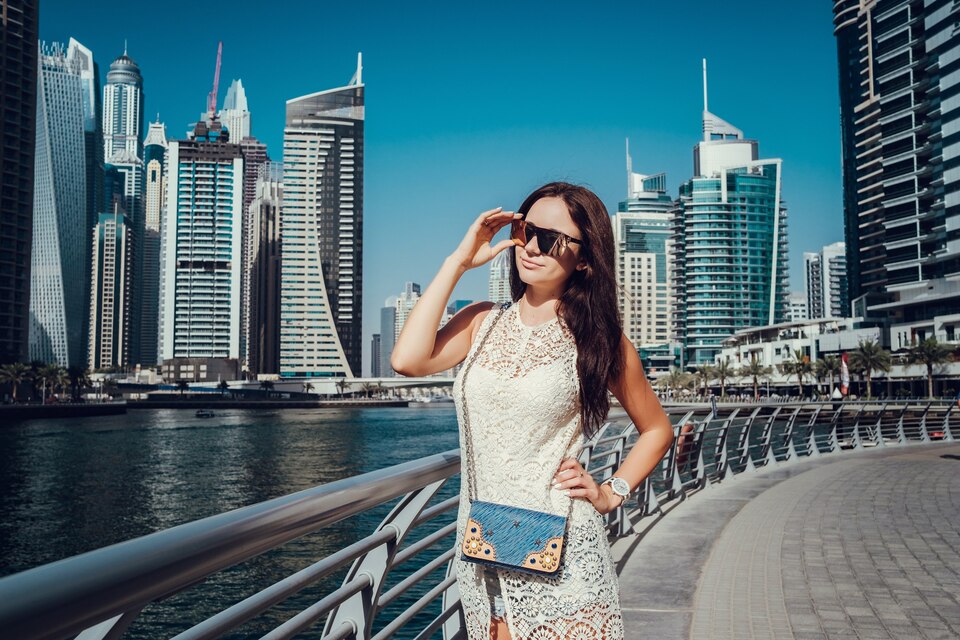 Dubai Travel Guide for First-Time Visitors!
Dubai, the dazzling jewel of the United Arab Emirates, is a city that effortlessly blends modernity with tradition. It's a destination that has something for everyone, from luxury shopping to thrilling desert adventures. If you plan your first visit to this cosmopolitan paradise, you're in for a treat. This guide will walk you through important information and top attractions to ensure you take advantage of your Dubai tour.
Visa and Time Zone
Your visa is one of the first things to consider when planning your Dubai trip. Fortunately, citizens of most countries can obtain a visa on arrival. This visa is valid for 30 days only; however, it can be extended for 30 days to draw out your stay. Check the latest visa requirements to ensure a smooth entry into the UAE.
Dubai operates on Gulf Standard Time (GST), 4 hours ahead of Coordinated Universal Time (UTC). This time difference is something to remember when planning your activities and flights.
Currency and Weather
The currency in Dubai is the UAE dirham (AED). The exchange rate typically hovers around 1 AED = 0.27 USD, but checking for the latest rates before your Dubai trip is always a good idea. ATMs are widely available, and credit cards are commonly accepted in most establishments.
Dubai's weather is characterized by its hot desert climate. Summers can be scorching, with average temperatures reaching 40°C (104°F), while winters offer milder weather, with an average temperature of 25°C (77°F). For a comfortable visit, it's best to plan your trip during winter, from November to March, when the weather is pleasant and the crowds are thinner.
Must-Visit Attractions
Dubai has an abundance of attractions that take special care of a large number of interests. Here are some must-see locations and activities to add to your Dubai tour:
1. Burj Khalifa:
Start your journey by visiting the Burj Khalifa, the world's tallest building. Take the elevator to the observation deck for breathtaking panoramic city views.
2. Dubai Mall:
Shopaholics will find paradise in the Dubai Mall, the largest shopping mall globally, offering everything from high-end fashion to souvenirs and delectable cuisine.
3. Desert Safari:
Immerse yourself in the rich Bedouin culture with a desert safari. Enjoy heart-pounding activities like dune bashing, sandboarding, and camel riding amidst the mesmerizing desert landscapes.
4. Palm Jumeirah:
Explore the Palm Jumeirah, an artificial archipelago shaped like a palm tree. It has luxurious hotels, pristine beaches, and exquisite dining options.
5. Skydiving:
Dubai offers the opportunity to go skydiving. Soar high above the city and experience an adrenaline rush like no other.
6. Dubai Miracle Garden:
Witness the Dubai Miracle Garden, a mesmerizing flower garden with over 50 million vibrant flowers. It's a spectacular sight, especially in the spring.
Tips for First-Time Visitors
As a first-time visitor to Dubai, it's essential to be aware of local customs and etiquette:
1. Dress Modestly:
Dubai is a Muslim country, so it's essential to dress modestly, especially when visiting religious sites. Keep your shoulders and knees covered to show respect for the culture.
2. Cultural Sensitivity:
Dubai is a melting pot of cultures, so respect local customs and traditions. Public displays of affection are best kept to a minimum.
3. Learn Some Arabic:
While English is widely spoken, learning a few basic Arabic phrases can earn locals' respect and appreciation.
4. Tipping:
Tipping is not mandatory in Dubai, but it is appreciated. It's customary to tip around 10% of the bill in restaurants.
5. Use Public Transportation:
Dubai has an efficient and cost-effective public transportation system, including buses, trams, and the metro. Using public transport can save you money compared to taxis.
With these tips and must-visit attractions in mind, you're well-equipped to embark on a memorable journey in Dubai. Whether you're a shopaholic, an adventure seeker, or a culture enthusiast, Dubai has something to offer everyone. Enjoy your visit to this captivating city!
Experience Dubai's Wonders with Khat Tourism
Set out on an exciting tour around Dubai with Khat Tourism, your one-stop shop for unique experiences. With years of experience in the tourist sector, Khat Tourism's Dubai tourist package offers the most enthralling experiences. Our city sightseeing trips take you to notable places such as the majestic Burj Khalifa and the world-famous Dubai Mall. Dive into the heart of the Arabian desert with our thrilling desert safaris, which include activities like ATVs, dune buggies, and camel rides, all finished with a traditional Bedouin meal. Feel the rush as you speed across the sand dunes on quad bikes or dune buggies. Explore the enchantment of Dubai's theme parks, relax on elegant cruises, and indulge in gastronomic pleasures with our dining experiences.
Tailor your adventure with our combo and multi-day tours, perfect for every traveler who seeks thrills, culture, or family fun. At Khat Tourism, we are passionate about crafting your ideal Dubai experience. Our professional team ensures your journey is nothing short of spectacular. Explore, experience, and create cherished memories with Khat Tourism. Your Dubai adventure begins here!