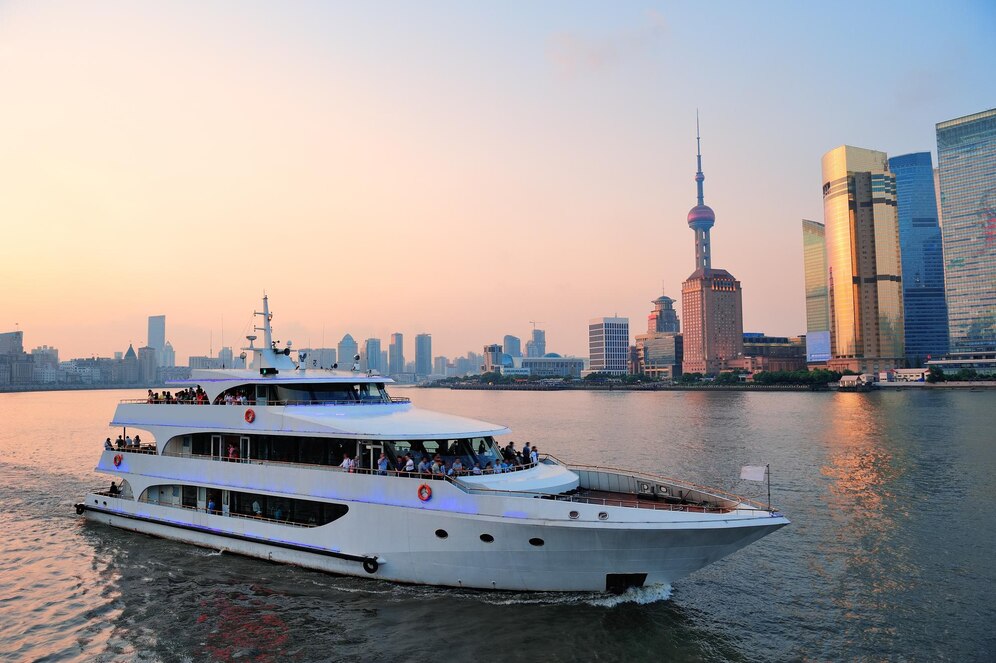 Rent Yacht Dubai: Experience Luxury on the Arabian Waters
Dubai is known for its extravagance and opulence. The city is full of adventures; it attracts visitors from all over the world. One side of the city is famous for its vibrant nightlife, while the other represents the beauty of the Arabian desert and the seashores of Dubai Marina. Visitors get attracted to the yacht ride Dubai when they visit this city. If you visit this city and want to organize a party to celebrate a special occasion or just want to feel relaxed, a yacht cruise Dubai Marina could be an excellent option for you to enhance your excitement, fun level, and experience. Dubai promises to offer visitors an extraordinary adventure with the rented yacht rides. You can consider Khat Tourism to book your place on the yacht cruise and plan your day or night accordingly. Let's explore the facilities and amenities visitors are provided with on the rental yacht rides.
Unveiling the Possibilities: Yacht Ride Dubai
According to preference and occasion, Dubai provides rental yacht rides to visitors interested in the water activities around the Dubai Marina. From ordinary to luxurious, sailing yachts are available to provide you with an adventurous experience, fulfilling your desire to have fun inside the water. Whether you are a first-time visitor to the city or a seasonal visitor, it never gets old. You will feel the freshness and excitement when exploring the Arabian waters. You will feel the luxury inside these yacht rides Dubai; however, it will be an adventurous experience for you, unveiling all the possibilities.
Discover Magnificent Destinations
Renting a yacht in Dubai allows you to discover all the magnificent and attractive destinations along the Arabian coastline. Sitting on the luxurious, comfortable yacht while enjoying the Arabian water, you will witness the beauty of the picturesque Palm Islands and the tranquil Dubai Marina. Each location has its unique charm, which will fill you with the feeling of a mesmerizing and unforgettable moment. Renting a yacht gives you the freedom and advantage of exploring the city at your own pace.
Why You Should Rent a Yacht Cruise Dubai Marina
It offers visitors a multitude of options; renting a yacht comes with a lot of fun, adventure, excitement, and joy. Whether alone, with your partner, friends, or family, it will provide you with the freedom to explore and experience. Let's know the reasons why renting a yacht in Dubai should be on your bucket list:
1. Privacy and Exclusive 
Away from prying eyes, you can have fun on your own terms. If you are with friends, family, or a partner, you will feel the privacy and exclusivity of a rented yacht, which you can use at your convenience. You can celebrate your occasion privately, away from the world.
2. Luxurious
Yachts are filled with a lot of luxurious amenities and comfortable places. They have all the facilities, including swimming pools, jacuzzis, dining options, and entertainment. Imagine you are with your partner, sipping champagne, enjoying some soft music, and celebrating your love. These yachts are known as a dream come true for first-time visitors to the city.
3. Professional Crew
In addition to luxurious amenities, renting a yacht in Dubai has a dedicated professional crew for your service. Skilled captains will be there to navigate the water and chefs to cater to you, while other crew members are there to ensure you have smooth, enjoyable, and stress-free entertainment on the yacht cruise Dubai Marina.
4. Unforgettable Memories
The experience you will have on the rental yacht ride Dubai will be unforgettable for life. This will be a lifetime experience where you will have a lot of fun, excitement, entertainment, comfort, luxury, and whatnot. You can capture and save your stunning photographs on the cruise as a memory. Renting a yacht in Dubai will offer you a trove of memories that any other experience cannot replace.
Dubai Skyline: Captivate the Sight
As you embark on the journey of your rented yacht, you will be treated to breathtaking views of the iconic buildings in the middle of the city, including Burj Khalifa, Palm Jumeirah, and other architectural marvels standing against the Arabian Sea. You can capture these sights with your heart and lenses from the deck of your rented yacht.
Unparalleled Luxury and Comfort
Renting a yacht in Dubai with Khat Tourism comes with an offer of unparalleled luxury and comfort. You will feel comfortable on the yacht with entertainment sources, spacious lounges, elegant cabins, dining areas, and sun-drenched decks. All these services are designed to provide luxury and comfort to visitors, enhancing their quality of experience.
Occasions to Rent a Yacht
Khat Tourism has a range of rental yachts for visitors from all over the world. These yachts are known to be rented mostly for corporate parties, birthday parties, official events, romantic dates, wedding anniversary celebrations, and deep-sea fishing. However, you must choose the best yacht ride Dubai according to your preferences and budget. Khat Tourism is known to cater to visitor demand. Yacht rental can be done daily or hourly and can be booked for days together as well. They also offer 5-star yacht rentals and BBQs onboard. Also, they ensure the safety and security of the visitors to maintain the integrity of life.
Book Your Yacht Ride With Khat Tourism!
Renting a yacht while on your Dubai tour will open up a lot of adventure, fun, and excitement. You will make unforgettable memories with the perks of a luxurious and comfortable experience. It will set you on an extraordinary voyage. Embark on your journey with Khat Tourism; visit their official website and learn more about the services and plans they provide to their customers.